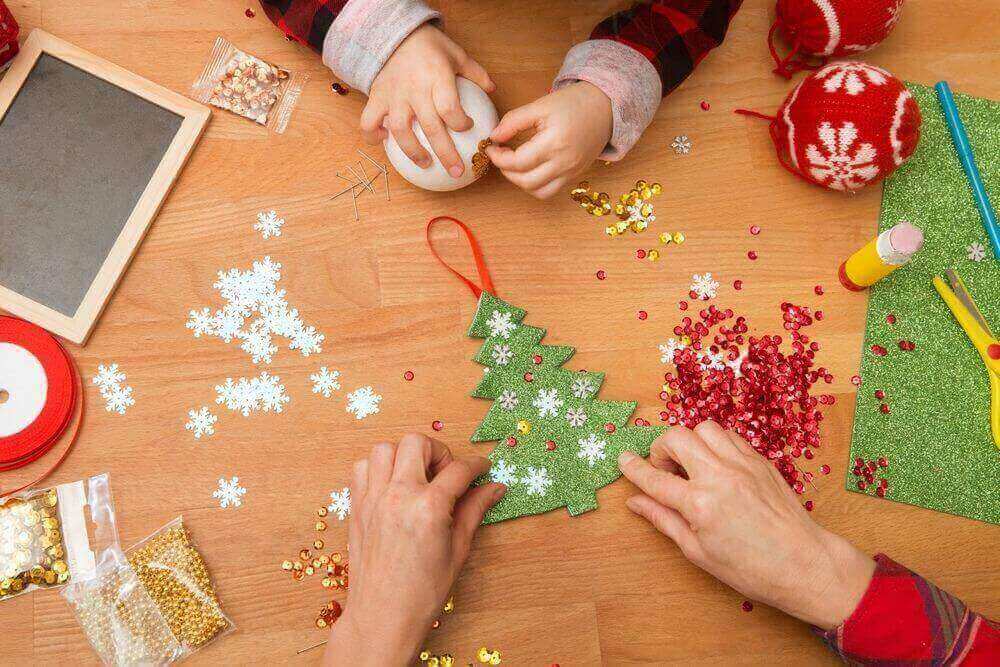 Christmas is the best time to showcase your creativity and prowess for decorating. Whether you are obsessed with hanging festive lights in the perfect spot or arranging crafts on the mantel, there are enough decorations for you.
However, if you can't find any that suits your choice, you can make your decorations. All you need is the right kind of material and blueprints on how to go about making the decorations.
This post contains some creative ideas to make your Christmas creative. Read on to find out more!
Christmas Tree Out of Cards
Who would have thought of the possibility of making a Christmas tree from cards? Since you'd be receiving several cards this season, you can put them to better use. Arrange the cards on the wall in the shape of a Christmas tree where they'll be displayed. You can use a galvanized bucket to act as the trunk and collect the year's mails and gifts.
Prize Ribbon on Christmas Tree
Christmas seems to be the best time to display your achievements and that of your kids. Rather than put the prize ribbons in a box somewhere, you can decorate your tree with them. String colorful prize ribbons together to make a garland. Wrap it around the tree, and you're done.
Socks Out of Plaid
Rather than the conventional Santa socking, you can improvise. Use socks made of plaid and ensure that all are strung together to line the mantle instead. This will give a fresh, rustic feeling to your usual Christmas décor.
Create a Mini Christmas Tree on Glass Hurricane
Craft your own Christmas tree out of green decorative paper. Attach them on the outside of the hurricane, and you're done. You can use it as a table decoration for Christmas dinner.
A String of Mittens
This is the easiest DIY decoration for Christmas. You need a collection of colorful mittens, each in different sizes, and a stringing thread. Arrange the mittens on a string, using needles to tack them. The arrangement should not follow any pattern but should be colorful. After stringing, tie the mitten string from one end to another end of the mantel.
Twelve Days of Christmas
Another DIY idea for your Christmas decoration is to create "12 days of Christmas".  Everyone knows the song how a true love gave a partridge in a pear tree on the first day of Christmas or the two calling birds on the second day of Christmas, on and on.
Create a 12-day calendar for it. On each day, replicate the event in the song by cutting it out with cardboard papers. Attach them beautifully on the decorative paper.
Pom Pom Christmas Tree
You can also make a mini Christmas tree out of pom-poms. You need pom poms of various sizes and colors, like green, yellow, pink, purple, white, and red. Glue them on a foam cone, starting with the larger ones at the base.
Doing your own Christmas day decoration is a way of developing your creative side. However, while at that, you should consider the safety of your home too. Home insurance is useful in such cases to provide financial coverage against any mishap occurring at your home. Contact our seasoned insurance agents at Unisource Association Insurance to get customized insurance coverage within your budget. Reach out to us today to get a quote for free!