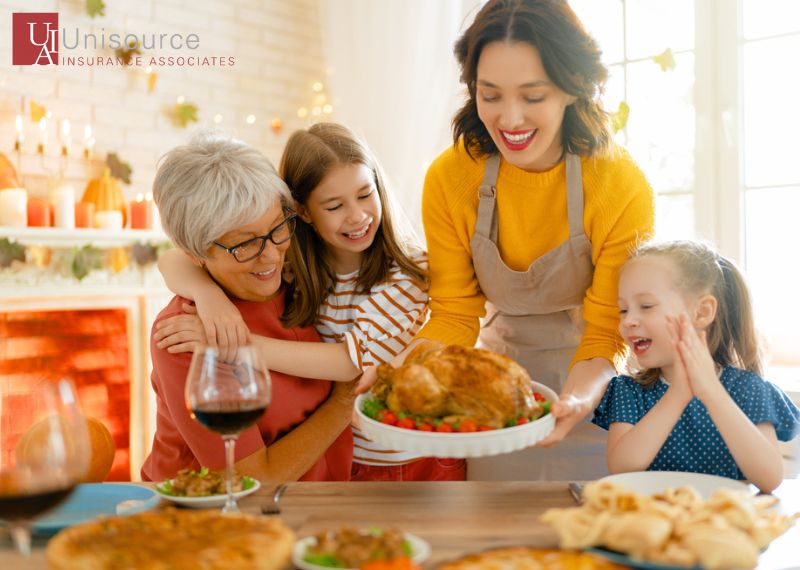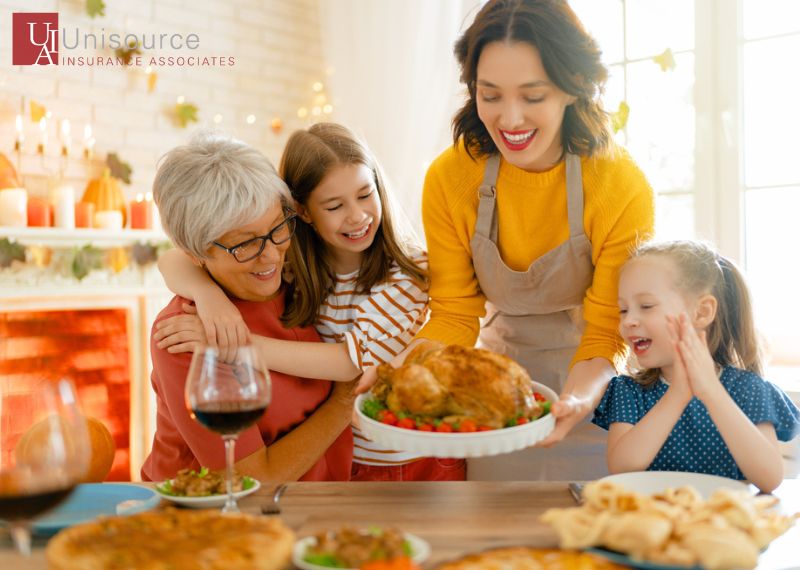 Thanksgiving is a favorite holiday for many. Good friends and food add up to a special day where we can celebrate how much we appreciate the things we have worked so hard for. It's a time for celebration. It's also a time when insurance claims are on the rise.
You can do several things to lower your risk of having to file a claim.
Keep Fryers and Grills at a Safe Distance
Keep your turkey fryer and gas grill away at a safe distance away from your home. This will greatly reduce your risk of a fire if an accident should occur while you are preparing your Thanksgiving meal. Most manufacturers recommend having your gas fryers and grills several feet away from flammable.
Keep an Eye on All Heat/Fire Sources
Never leave any open flame unattended. This includes gas stoves, fireplaces, candles, and space heaters. If you cook on an electric stove, that should also be monitored. Small children can easily reach the surface and can be burned if the stove or oven door is hot. While you are cooking, try to keep little hands out of the kitchen. If you have a fireplace or space heater, keep all flammable materials at least five to eight feet away.
Be Mindful of Your Knives
Always keep your knives and other sharp kitchen utensils and tools away from the counter's edge. If you are using a knife, ensure there are no small children nearby who might reach for you or grab your hand. Always wash your knives when you use them and set them off to the side to prevent cutting yourself while doing dishes.
Don't Drink and Drive
Keep a close eye on how much your guests have to drink while in your home. Offer to call them a cab or have someone available to act as a designated driver. If you prefer to avoid this type of risk, don't serve alcoholic beverages at your gathering.
Secure Your Home If You Are Traveling
If you plan to travel during the Thanksgiving holiday, ensure your home is secure. The best way to do this is to install a DIY or professional home security system with video cameras that can be monitored through an app on your phone.
Reduce Your Liability Risk
There are several ways you can reduce your liability risk. Pick up things around your home and clear away any clutter that may be built up in walkways. Put your pets outside or kennel them while your guests are in your home. If there is ice or snow, make sure your walkways have been shoveled and salted.
Need Help in Making Your Holiday Memorable This Thanksgiving? Contact Unisource Insurance Association!
We at Unisource Insurance Associates wish all of our current and future clients a very happy, healthy, and safe Thanksgiving holiday! We are available to make your holiday memorable by serving you personalized home insurance plans to minimize your unnecessary home liability risks strain. Contact us if you have questions about home insurance policies; our agents will assist you with the best plans to meet your requirements.