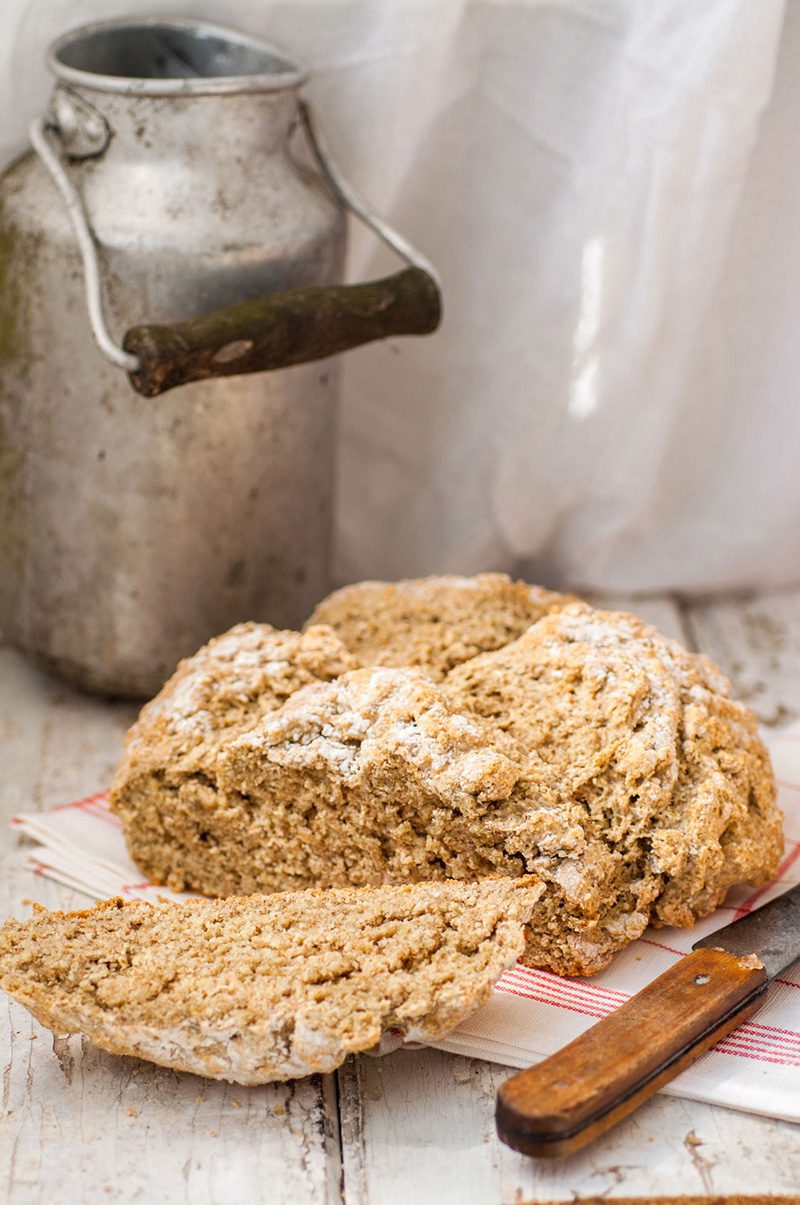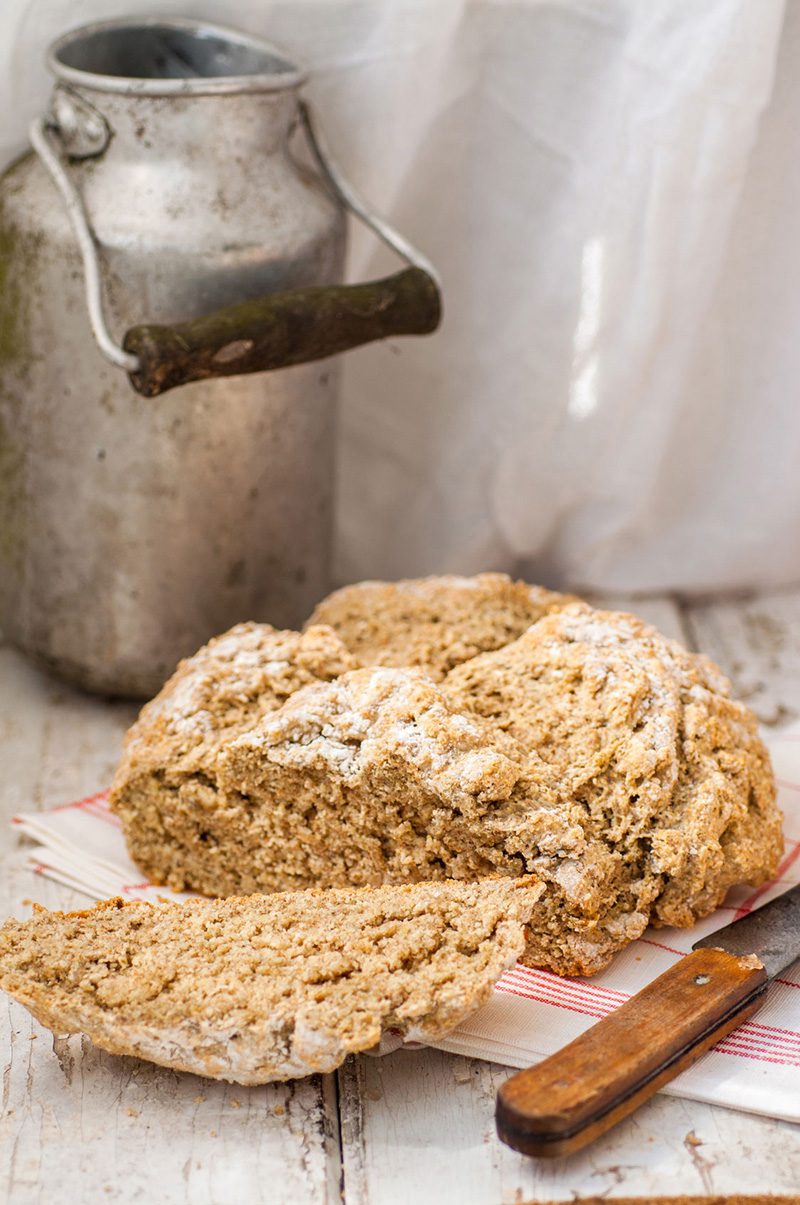 This traditional Irish dish is ideal for St. Patrick's Day festivities.
As St. Patrick's Day is tomorrow (March 17th), it's time to take off the ginger wig and put on your chef's hat. Whipping up some traditional Irish dishes is part of what makes the holiday in America so vibrant – trying different foods, recipes, and enjoying the meals that our Irish ancestors would have made. In the US, Irish soda bread generally means a sweet, white bread made with raisins and caraway seeds. The 'soda' in the name is derived from the ingredient added to the bread as a leavening agent instead of yeast. Better yet, it's crunchy on the outside, soft on the inside, slightly sweet but still undoubtedly delicious.
To whip up a traditional Irish bread recipe, read on!
Ingredients
1 1/2 cups unsweetened soy milk
1 1/2 tablespoons lemon juice
2 cups all-purpose white flour
1/2 cup granulated sugar
2 teaspoons baking soda
1 teaspoon salt
4 tablespoons sunflower oil margarine
1 cup raisins
1 teaspoon caraway seeds
Course salt, to garnish
Directions
Preheat oven to 350 degrees F. Prepare a baking sheet by lining with parchment paper or lightly greasing.
In a small bowl, whisk together the milk and lemon juice and set aside for 5 minutes to curdle.
Meanwhile, mix together the flour, sugar, baking soda, and salt. Using a pastry cutter, cut in the butter until the mixture resembles coarse meal.
Using a spoon, create a well in the center of the flour mixture, pour in soy milk mixture, raisins, and caraway seeds and stir until ingredients are well incorporated.
The dough will be sticky. This is okay. Turn the dough out onto a lightly floured surface and with hands dusted in flour, knead just until dough holds together (about 1 minute). Do not overwork the dough or the bread will turn out tough.
Shape dough into a 7-inch-diameter by 2-inch-high round disc. Lightly dust the top of the loaf with flour. Score a 1-inch-deep "X" across the top of the bread with a sharp knife, extending almost to the edges. Sprinkle with coarse salt, if desired.
Transfer dough to the prepared baking sheet and bake for 45-60 minutes; turning the bread halfway through the baking process. Bread will be done when a toothpick inserted in the center comes out clean.
Turn the bread out onto a wire rack to cool completely before serving.
From the professionals at Unisource Insurance Associated, we wish you a fun and safe St. Patrick's Day! For all of your insurance needs in Wauwatosa, Wisconsin, contact us today!