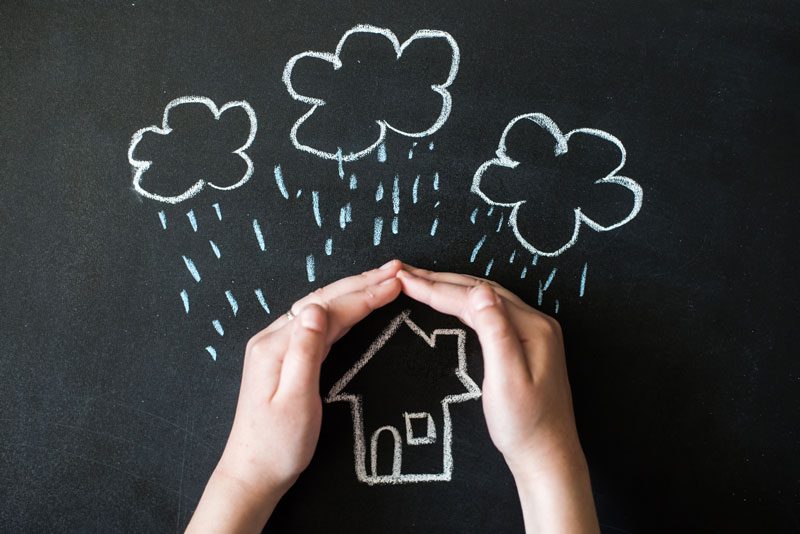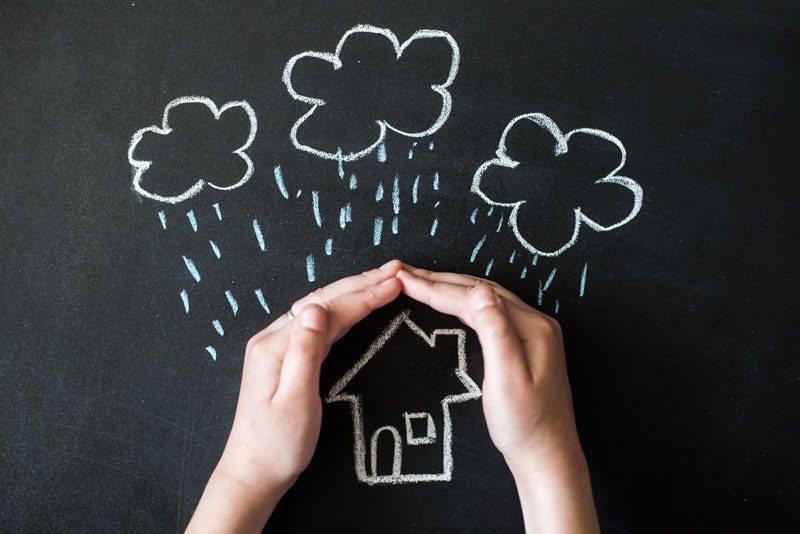 Emergency preparedness tips to keep your home safe.  
Weather can affect us wherever we live with very little warning. While spring may be a welcome sight from the wet, icy, and inclement weather from winter, we're still not in the clear just yet. Spring can bring rainstorms – and heavy ones at that! The good news is that there are several ways to prepare for severe rain and wind. Here are some tips that you can do before the storm to limit the effect weather will have on your home, yard, and lifestyle.
Keep your gutters clean. Leaves, seed pods, debris, and dirt can clog gutters during spring. Gutters collect rainwater and direct it away from your property. If the gutters are full, then the water may start to seep into the house. Be sure to carefully clean out the gutters before a storm hits. Direct the downspouts away from the home's foundation so that water runs away from the property.
Check the windows. Before the spring rains hit, look over your windows. Check them for leaks, broken seals, cracks in the glass, and anything else rendering them weak. Replace dry and old caulk with new caulk so that draughts and leaks are plugged up, too.
Tidy up the backyard. Remove debris, dead grass, and loose branches from around your home. If you have time, trim back hanging tree branches. Bring in garden furniture and plant pots that may get picked up by strong winds.
Get the right insurance. Understanding that flood damage coverage does not typically accompany standard homeowners or renters insurance policies is important. If you live in an area where floods occur, it's essential that you have adequate flood insurance coverage to help protect your property and belongings.
Talk to the professionals at Unisource Insurance Associates to secure your much-needed homeowners insurance! Contact us for your insurance policies in Wauwatosa, Wisconsin today!