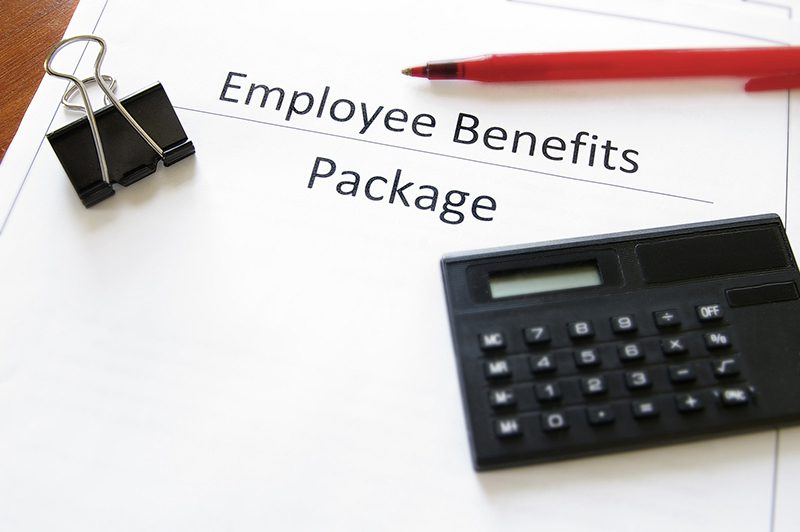 Keep your company competitive in the tight market for top talent.
Once you have great employees on board, how do you keep them from jumping ship? If your company is flogging that gym membership like a dead horse, know that it's time to give it up. Companies are investing more in employee benefits to retain employees as well as attracting hard-working professionals.
Whether it's an increased awareness of what motivates employees or the hopes of an improving economy, employee benefits are getting better each year. Many businesses are providing the basics:
Give employees time off to vote, serve on a jury and perform military service.
Comply with all workers' compensation requirements.
Withhold FICA taxes from employees' paychecks and pay your own portion of FICA taxes, providing employees with retirement and disability benefits.
Pay state and federal unemployment taxes, thus providing benefits for unemployed workers.
Contribute to state short-term disability programs in states where such programs exist.
Comply with the Federal Family and Medical Leave (FMLA).
However, with more and more companies providing extra benefits, employees are jumping on jobs that offer more than just the mandatory basics.
Here are the three ways to keep up with employee retention plans:
Healthcare
Healthcare plans mean that your employees have the financial support behind them, should they need to get a checkup or major surgery. With healthcare taken care of, they can focus on their job and family.
Fitness Tracking
More and more businesses are offering 'wellness programs' which allows friendly competition among employees to better their health, improve their physical activity, and eat a balanced diet. Among this, many companies are providing their employees with fitness trackers (FitBits and the sort) so that everyone can keep on top of their game physically.
Financial Support
Companies don't just care about physical wellbeing. They are investing in employees' financial health with one-on-one advising or group investment advice – both of which increased in 2015!
As a business owner, it's important to comply with rules, regulations, and build your team of professionals! To secure your business' coverage, contact Unisource Insurance Associates for all of your insurance needs in Wauwatosa and neighboring cities in Wisconsin!