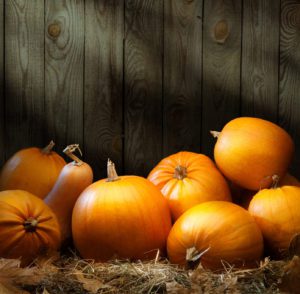 There is no better way to celebrate the cool fall weather than to enjoy all the fun that your community pumpkin patches have to offer. Make sure to check out these local pumpkin patches with your family this fall!
Lindner Pumpkin Farm in New Berlin has hundreds of pumpkins to choose from, in all different sizes. You will not want to miss the farm animals or the awesome corn maze that is tons of fun for all ages!
Country Bumpkin in the Dells is famous for their spectacular pumpkins. In 2006, they grew a pumpkin that weighed in at 800 pounds, and have grown many more that have weighed 200 pounds or heavier! If you are looking for a smaller pumpkin to decorate your home, Bumpkin has plenty in all different colors. They also offer wagon rides around the patch to make sure you find just the right pumpkin!
Reinke's Down on the Farm offers you the chance to pick your own pumpkin straight out from the field or to choose one that has already been picked for you. This festive farm offers tractor pulled hayrides, a petting zoo, a corn maze, and much more! Bring your own lunch or buy some delicious treats on site and enjoy the beautiful picnic area, with your whole family.
Spirit Hill in Clinton is the perfect place to go for all of your fall decorating needs. They don't just offer pumpkins, but also corn stalks, squash, gourds, and Indian corn. Get everything you need for the season, locally at Spirit Hill!
Unisource Insurance Associates in Wauwatosa, Wisconsin would like to invite you and your family to enjoy all that these pumpkin patches have to offer!