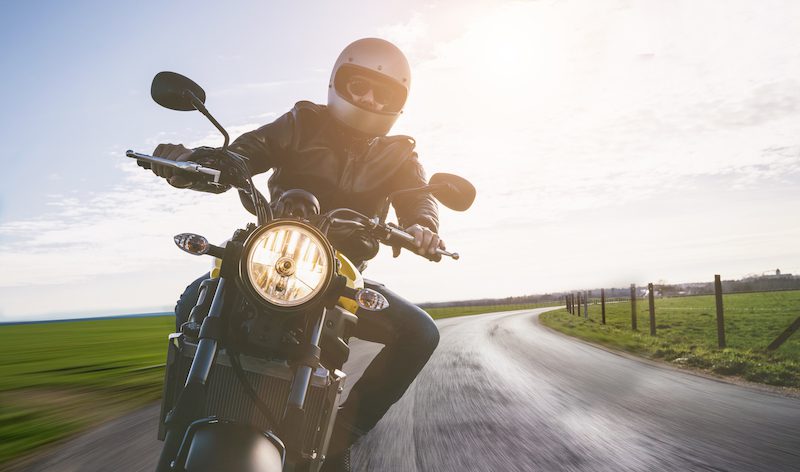 Summer is the driest and warmest season to head out on your motorbike. While the warm weather and open roads are beckoning you to go out, you first need to make sure that your bike is in tip-top condition. This summer, tend to these motorcycle maintenance tasks that you can do from home.
Top up the tires. Tire pressure will drop significantly over the winter and nothing affects handling and wear more than very low tire pressure. Be sure to test the tires before heading out on the road. While you're at it, check that there is plenty of tread left in the tires. If not, now is a good time to replace them.
Inspect the engine fluids. Check the oil level, or better yet, change the oil and filter if you didn't do it before tucking your bike away last fall. Old engine oil contains acids that are best removed. If your like is liquid-cooled, check coolant levels, including the fluid from your overflow tank.
Check the lights. In summer, lights are often forgotten about. However, brake lights and signals are important year-round, even if you're only driving in the day. If these two aren't working, then cars and other bikes that are behind you won't be able to tell if you're braking or merging into another lane. Replace any dim or burned out bulbs.
Test the battery. Weak or dead batteries are another common mechanical issue that can stand in the way of reviving a motorcycle after a long period of dormancy. Hopefully you've kept your battery charged. If not, you will likely need to charge the battery before starting the engine.
These tips, along with reliable motorcycle insurance, will help you to stay safe when cruising the roads this summer. Contact Unisource Insurance Associates for help. Our dedicated team serves Milwaukee and the neighboring cities of Wisconsin for the right coverage today.