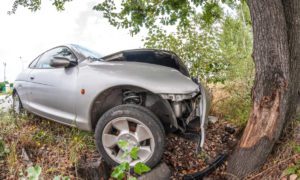 Trees are a great way to make your home more beautiful, while also adding value to your property. However, it is vital that you know the risks that are associated with having trees on your property. Investing in the right insurance policies is the best way to ensure that you are better protected in case one of your trees falls and damages property.
If a tree falls on your vehicle, your auto insurance policy will only cover the damage if you have comprehensive insurance coverage. If you chose to skip out on comprehensive coverage, you will be left paying for the repairs out of your own pocket. If one of your trees falls on your neighbor's vehicle, the comprehensive coverage of your auto insurance will also provide coverage.
If a tree falls on your home, your homeowners' insurance policy will provide coverage. Your homeowners' insurance policy will also provide coverage if the tree falls on any other structure on your property, such as your garage or a shed. If the tree falls on your property and does not do damage to any structure, you are usually required to pay for the cleanup on your own, but sometimes your homeowners' insurance policy may pay for it.
There are certain steps you can take to make sure your trees do not fall and damage property. A professional arborist will be able to let you know if your tree has any potential problems, and will recommend any special treatments that can help save your tree. They will also be able to tell you if it is safer to just cut the tree down.
We know there are some things you cannot control, for all of your homeowners and auto insurance needs to provide coverage for fallen trees, contact Unisource Insurance Associates in Wauwatosa, Wisconsin.