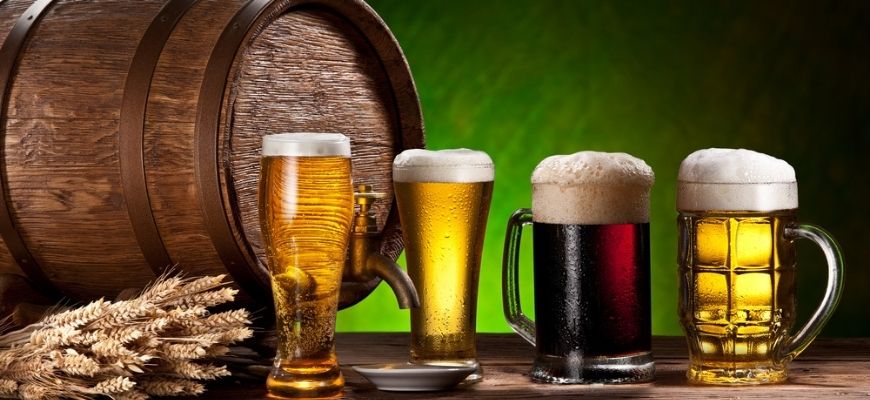 Every business needs insurance. As long as the business employs labor, relates with customers, and has investors, it is very important to help protect it from sudden loss. This is true, especially for consumer industries where incidents of lawsuits are high. Brewery insurance is insurance for businesses that operate as a brewery and needs industrial-kind coverages. It is similar to business insurance, only slightly different.
If you are looking to establish a brewery, this post is for you. It contains things you should know about brewery insurance. Read on to find out more!
Why Is a Brewery Insurance Plan Essential?
As long as you have a brewery, you need brewery insurance, even the small and independent ones like microbreweries, brewpubs, taproom breweries, regional breweries, etc. They all need insurance. However, the kinds of insurance each brewery needs vary, depending on certain factors. These factors include:
Whether your brewery serves food to consumers along with beer.
The number of breweries you have
Whether your brewery sells beer in wholesale or retail
Whether you give tours to visitors or not
It helps protect the business from financial crisis resulting from liability, equipment failures, leakage, or accidents
What Brewery Insurance Covers?
Based on the kind of brewery you have and what your brewery offer, you may not need all the coverages. However, as a business owner, you need to understand what brewery insurance covers.
A typical brewery insurance offers:
Property coverage
This kind of coverage helps protect the property from risks of losses resulting from the building, equipment, fittings, furniture, supplies, etc.
General liability insurance coverage
This coverage provides coverage lawsuits resulting from situations like personal injury, medical bills, premises and operation damage, fire damage, etc.
Liquor Liability Coverage
This kind of brewery insurance coverage helps protect the business from liability resulting from intoxication. If your brewery does not just manufacture but also serves, sells, and distributes alcoholic beverages, you should consider adding this coverage to your insurance.
Workers' Compensation insurance coverage
Workers' comp helps protect the business and its workers from the cost of medical bills or loss of wages due to injury sustained from work. It compensates the workers and helps protect the business from lawsuits. It's a win-win situation.
Beer Contamination Coverage
This coverage helps protect against batch spoilage and any form of contamination, provided the act is not intentional. This coverage also helps protect against power failure that may result in spoilage.
Additional Coverages To Consider
Apart from the typical brewery insurance coverage, you can also consider additional coverage like:
Auto coverage
This coverage helps protect the vehicles owned or borrowed by the brewery. It includes trucks, vans, and other vehicles connected to the business.
Restaurant coverage
If your brewery serves food along with beers, you should add this coverage to your brewery insurance. It helps protect against sewer backup, utility interruption, theft, peak season, etc.
Cyber insurance coverage
Cyber insurance coverage helps protect the business from the risk of computer and internet threats. It offers coverage from electronic damages.
At Unisource Insurance Associates, we offer brewery insurance, among other insurance plans. For more professional answers, contact us. Our team of agents is always available to help out. Reach out to us today to get a quote!