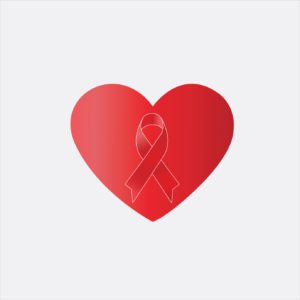 American Heart Month
Even though Valentine's Day is over, you may still be seeing plenty of red and pink hearts around. February is American Heart Month, which is the perfect time to pay a little extra attention to your ticker to ensure that it is as happy and healthy as possible.
Heart disease is the number one killer of both men and women in the United States, and one of the leading causes of disability, which prevents people from being able to enjoy quality time with their loved ones. Keep these heart healthy tips in mind to help ensure that your heart continues pumping for years to come.
Get a checkup – schedule a checkup with your doctor at least once a year, even if you feel fine. Your doctor will be able to let you know of any conditions that you may have that could put you at risk of developing heart disease.
Keep an eye on your blood pressure – checking your blood pressure is very simple and noninvasive. There are often no symptoms of high blood pressure, so staying on top of it can ensure that it stays at a healthy level.
Eat a balanced diet – making healthy meal choices can help to avoid complications that are associated with heart disease. Fill your plate up with fresh fruits and veggies, and try to limit your sodium intake.
Get moving – raise your heart rate for at least 30 minutes each day. Small changes, such as taking the stairs or walking your dog, can help to get your heart pumping.
For all your health insurance coverage needs and to make sure that your heart is well taken care of, contact the insurance experts at Unisource Insurance Associates in Wauwatosa, Wisconsin. We will work with you to ensure that you have the right amount of protection, all at the right price.