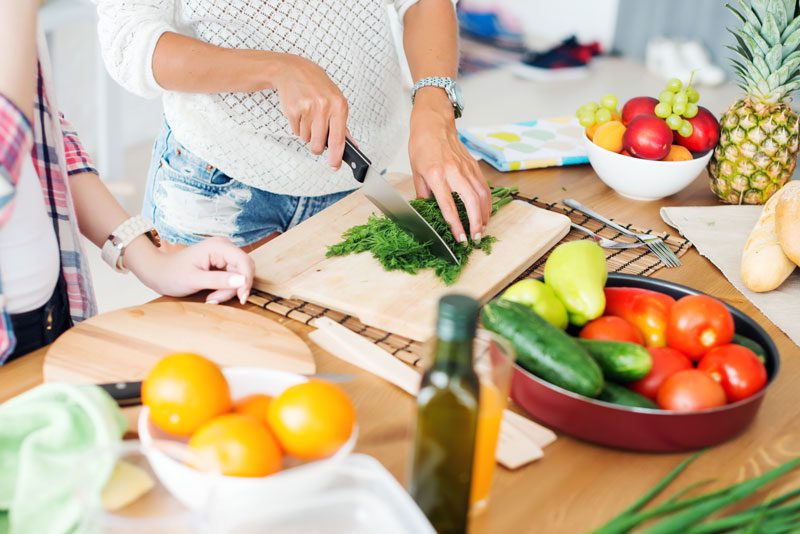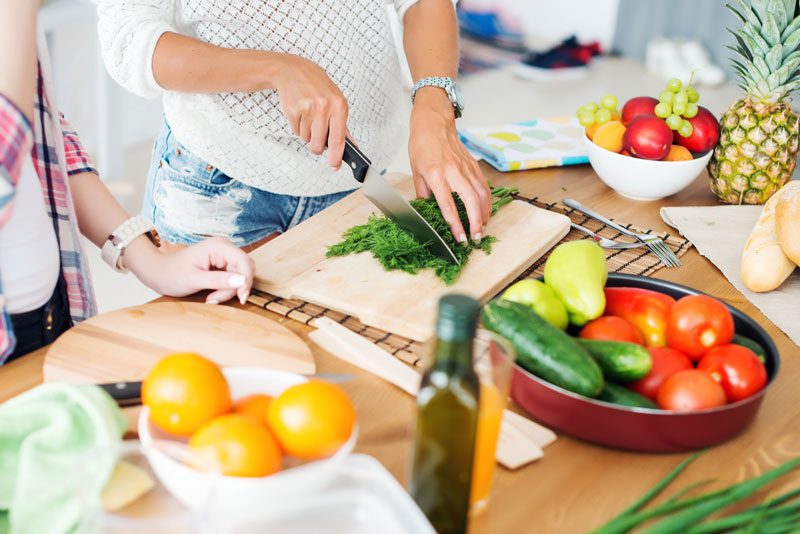 Make your own delicious spring pasta dish with this recipe.
How are you making the most of spring? Perhaps you're enjoying the bright flowers or the longer days. Maybe you've spring cleaned your home from top to bottom. Perhaps you're enjoying the fresh seasonal produce that is wonderfully vibrant and pleasantly healthy! Check out this delicious spring recipe for vegetable hummus pasta to enjoy the taste of spring with a light and delicious dish.
Ingredients:
14 oz. tin chickpeas
1 clove garlic
1 tsp salt (or to taste)
juice of 1 lemon
3 tbsp tahini
2 oz. olive oil
3 oz. pasta water
1 cup pasta
2 tsp olive oil (for frying)
1 medium red onion
1 clove garlic
10 sun-dried tomatoes
2 cups spinach
pinch pepper
Instructions:
To make the hummus, drain the chickpeas, chop the garlic and juice the lemon. Add to a food processor with the salt, tahini and olive oil and whizz to a thick paste (add some cooking water later to loosen it).
Fill a large saucepan with boiling water from the kettle and add ½ tbsp salt and ½ tbsp olive oil ready to cook the pasta.
Meanwhile, finely slice your red onion and crush the garlic. Warm 2 tsp of olive oil in a small non-stick frying pan, add the red onion and garlic and cook on a low heat for 10 minutes until they are softened.
While the onions are cooking add the pasta to the pan of boiling water and cook following pack instructions (make sure you gently stir the pasta with a spaghetti spoon for the first 30 seconds of cooking so the pasta doesn't stick together).
Once the onions are softened, slice and add the sundried tomatoes to warm through. Drain the cooked pasta, keeping about 3 oz. of the cooking water, and return the pasta to the saucepan.
Add water to the hummus in the food processor and whizz again until really smooth.
Add the spinach, cooked onion, garlic and sundried tomatoes into the pot and stir them through the pasta. Pour the creamy hummus into the pasta pot and stir it round so all the pasta is well covered.
If the pasta is dry add another splash of cooking water. Add additional seasoning and a squeeze of lemon if needed. Serve with a side salad.
This delightful recipe will allow you to make the most of springtime! Be sure to visit us at Unisource Insurance Associates for all of your insurance needs in Wauwatosa, Wisconsin.