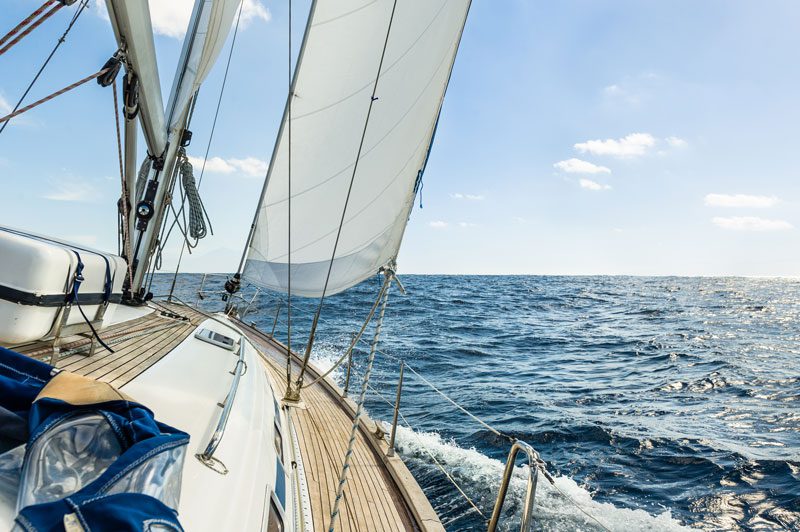 Spring clean your boat so it's ready for summer sailing.
As spring is well and truly upon us in Wauwatosa, Wisconsin, now is the time to prep your boat before heading on the waters for the first time this year! After a long and stationary winter, your boat will need some TLC before setting sail.
Proper boat maintenance keeps your boat performing at its best, all year long! So that you don't hit rocky shores while out in the spring and summer seasons, complete these boat maintenance tips.
Get your boat running smoothly!
Charge your battery – After sitting idle all winter, the battery life may be low, if not dead. Plug it in overnight to charge it, or purchase a new battery if necessary. Check the acid levels in the battery and top them off with distilled water.
Check all fluids – Engine oil, gearbox oil, coolant, and power steering fluid.
Fill up with fuel – Running on old fuel from last year can hinder your sailing. Top up with new fuel and keep a spare on hand in case you run out – you don't want to end up stranded on the water.
Inspect the engine – Make sure that all of the essential parts are in good, working condition! Look for loose hose clamps, replace the spark plugs, inspect belts, cables, and hoses for any cracks, and check the impeller to make sure it's not too worn.
Clean the exterior – Use a mild detergent and add a coat of wax.
Check your safety gear – Double check life jackets, fire extinguishers, and review other safety gear is all in place and in good condition!
Review boat insurance coverage – Make sure you have adequate insurance coverage for your boat before you ever get behind the wheel.
Do you need to find the right boat insurance for your summer sailing needs? Contact the professionals at Unisource Insurance Associates in Wauwatosa, Wisconsin. Our team are ready and waiting to help you with all your coverage needs!