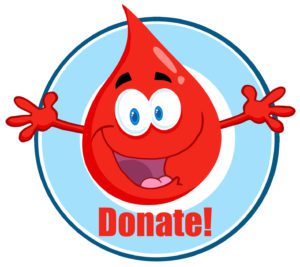 January Is National Blood Donor Month
It is time to roll up your sleeves to give back this month! January is National Blood Donor Month, which is the perfect reason to do some good by donating blood to those in need. National Blood Donor Month has been celebrated each year since 1970 as a way to bring attention to the need for blood and to recognize those who do their part to save lives by donating.
There is more of a need for blood during the winter months than during the rest of the year. Bad weather conditions can cause blood donation drives to be cancelled and more people get sick during the winter so they are not able to donate. While every blood type is needed, type O negative is especially important since it can be transfused into anyone, no matter what his or her blood type is.
You do not need a special reason to donate blood. Whether you donate because you have a friend or family member that needs blood, or because you think it is the right thing to do, each time you donate, you have the chance to save up to three lives. You can also feel better knowing that you have helped to contribute to the constant need of a reliable and healthy blood supply.
There are hundreds of blood donation centers across the state, making it never more than a few minutes away. In Wauwatosa, there are many donation centers that are conveniently located near you. Finding the closest donation center is as easy as checking the Blood Center of Wisconsin website.
All of us at Unisource Insurance Associates in Wauwatosa, Wisconsin would like to encourage you to do your part to save a life by donating blood this month.