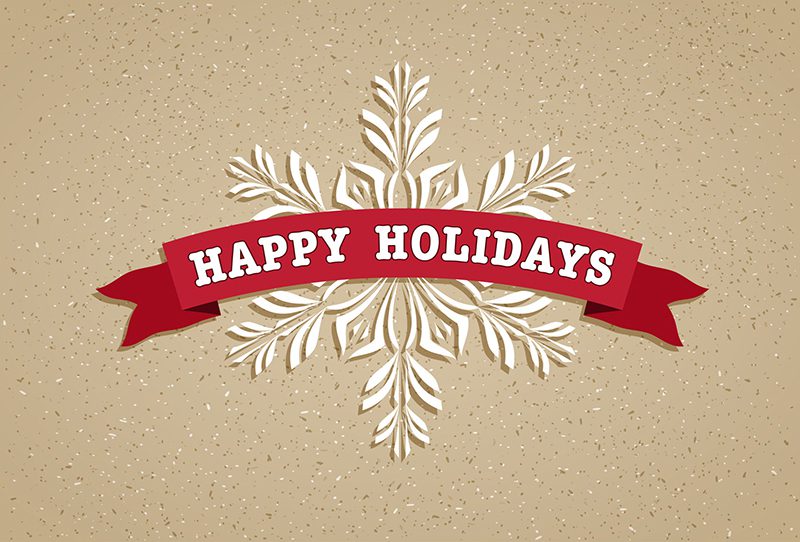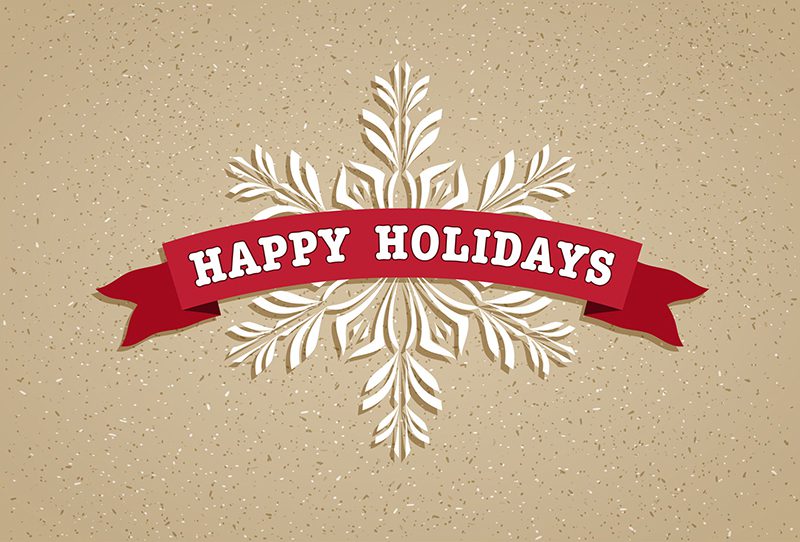 Celebrate the season by learning about other festivities.
December is a celebratory and holy month for many people around the world. While many focus solely on their own beliefs and values, during this time it's important to understand and respect the customs and traditions of others multicultural holidays.
The three major holidays that occur during December are Hanukkah (Jewish), Christmas (Christian), and Kwanzaa (people of African decent).
Kwanzaa
This holiday starts on December 26th and runs for seven days until January 1st. Each day honors one principle of Kwanzaa, including:
Unity – To be a part of a community that stays together.
Self-determination – Speaking for yourself and what benefits the community.
Collective work and responsibility – Helping others and working as a team.
Cooperative economics – Supporting local businesses.
Purpose – Setting goals that benefit the community as a whole.
Creativity – Making the community a better and more peaceful place.
Faith – Believing that a better world can be created for communities now and in the future.
Kwanzaa was created in 1966 by an African-American professor, Maulana Karenga. This time was full of struggle as well as the significant change in the social status, acceptance, and livelihood of African-Americans. With segregation and fights for equal rights during this time, it's no wonder that Kwanzaa is so community-orientated. The holiday is now celebrated with the lighting of seven candles, one for each day of the festival. Families also celebrate with festive dinners, stories, and decorations inspired by traditional African culture.
Hanukkah
Hanukkah is a Jewish holiday that starts with the Hebrew calendar 25 Kislev, which corresponds to December 16th and lasts for eight days. The holiday is sometimes called "The Festival of Lights" and now, Semites celebrate their victory in Jerusalem by lighting candles. Each night they light candles on their own menorah: one candle for the first night, two candles for the second evening, and so on. Families also celebrate by offering blessings to God, exchanging gifts, and eating traditional food, such as latkes (potato pancakes).
Christmas
Christians observe the birthday on Jesus, the son of God, on December 25th. While non-religious traditions are popular, Christmas is predominately a religious holiday. Some mark the four weeks before December 25th by lighting candles for Advent and by doing good deeds. Each Christmas Eve, children leave cookies and milk for Father Christmas, and a carrot for his reindeer. People tend to celebrate December 25th with family, a feast, and gift exchanging.
How are you celebrating your holiday this year? Whether you're lighting candles or preparing a feast, be sure to take the time to review your insurance policies to ensure that you're better protected throughout the year and beyond. Contact the professionals at Unisource Insurance Associates for your insurance policies in Wauwatosa, Wisconsin today!