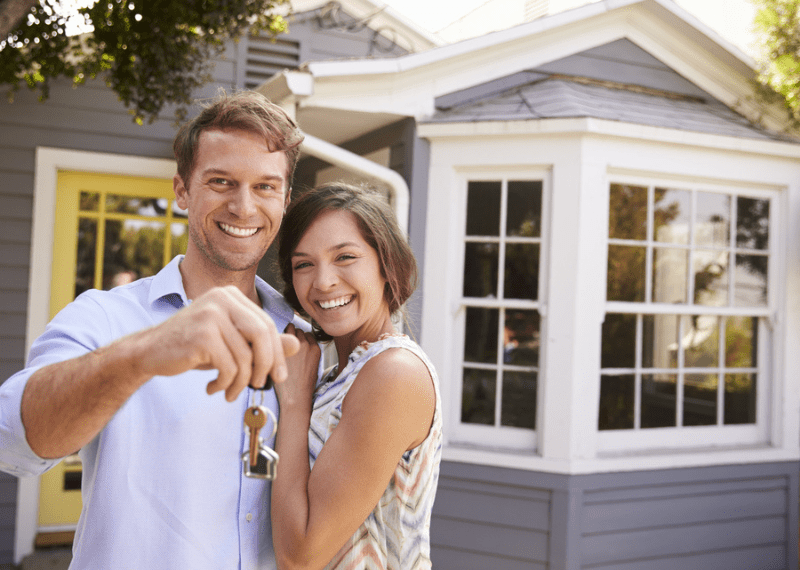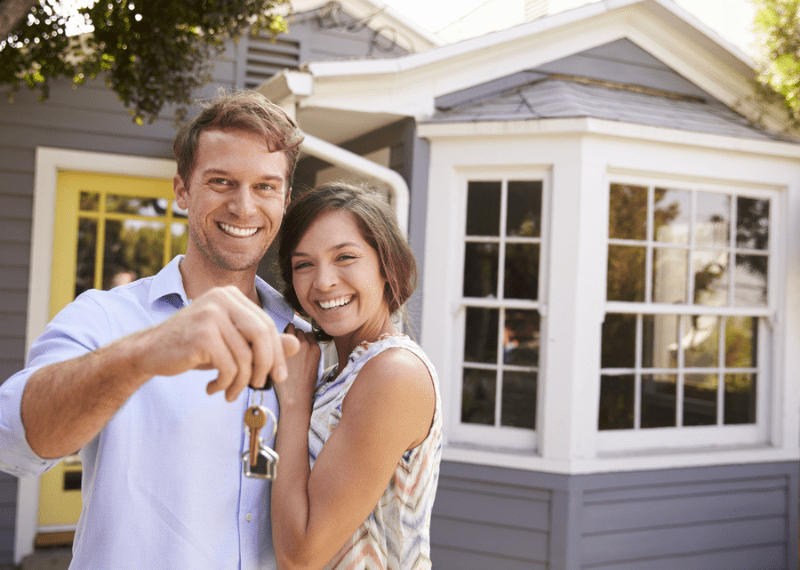 In most cases purchasing a home will be the largest investment you will make in your lifetime. We recommend being prepared prior to beginning the process. If you are a first-time homebuyer or even if you have experience buying a primary home, second home, or investment property, the process can still, at times, feel overwhelming.
Here are some tips that will help you with the home buying process:
1. Start Saving
When applying for a home loan, lenders will require a down payment. This could be as little as 3% of your purchase price.
Start saving by eliminating unneeded expenses. You will also want to create a monthly budget and set a savings goal.  In certain cases, a gift from a family member may be used for the down payment. In addition, there are certain down payment assistant programs available to help.
Keep in mind you will have PMI (Private Mortgage Insurance) if you have less than 20% down but with good credit, the PMI payment could be negligible.
2. Know Your Credit Score
Your credit score is a key component in obtaining a mortgage. The higher your credit score the better mortgage terms available.  If your score is less than 740 there are always way to improve the score.  You can start by paying off or paying down your credit cards. The more credit you have available the better your credit score.  An experienced mortgage lender could help you review your credit and determine how, if needed, to increase your scores. You and your lender can also review the credit report for any errors such as debt you have paid off that Is reporting, or debt that is not yours.  If you have a limited credit history, consider building up your credit. Your lender should be able to help you with this.  Typically, you will need three tradelines (loans, credit cards, etc.) with at least a 12-month history.
FYI – You can receive a free annual credit report from www.AnnualCreditReport.com.
3. Get Pre-Approved
Understanding what you can afford is critical before you begin your home search. A Pre-Approval will set you up for success.  No one wants to fall in love with a house only to find it is not in your price range.  To begin the pre-approval, your lender will review your credit along with verifying your income and assets.  You will need to gather your income and asset documentation such as bank account statements, 30 days' worth of paystubs, 2 years of W-2's and federal tax returns (if self-employed). This documentation will be used to determine what price home you can afford.  At this point, the lender should also share the closing cost and pre-paid items associated with securing a home loan. They also help you determine the best mortgage product for your financial situation. There are many different loan programs available.  Working with an experienced loan officer will help you decide which product is best for you.
4. Find the Right Realtor
A good real estate agent understands the current market and is knowledgeable in your desired neighborhood. They know the housing inventory and comparable sales. They should have strong negotiating and sales skills in order to achieve an accepted offer at a good price. Realtors work to guide you through the process by aiding with inspection, meeting your contingencies, and working to get you to the closing table. Talk with your lender, relatives, and friends to get trusted recommendations for realtors. You should like your real estate agent since you will be spending a lot of time touring houses with them.
5. Find the right home
Your lender and realtor will let you know what you can afford and what is available in your market. Spend time researching the neighborhood to make sure it meets your expectations regarding specifics such as school rankings, shopping nearby, or mass transit options. Develop your wish list and determine your "must-have" requirements for your home. This will help you stay on track to finding your dream home.
6. Inspection and Appraisal
Since a home is most likely the largest investment you will make, seeking a profession evaluation of the condition and value is extremely important. The appraisal will be ordered by your lender and it will provide a professional opinion of value based on comparable sales in the area. The appraisal helps protect you and the bank making sure the sales price and the value from the appraisal agree.
A home inspection is an opportunity for a professional inspector to examine the home to ensure there are no major issues. You can expect the inspector to climb on the roof, check the attic and inspect the basement to help protect your investment. They will prepare a report with details on the overall condition of the home and any items that may need repairs or recommended future work.
7. Closing Day!
The closing is the final step in the home buying process. You will meet with your lender, realtor, and title company to sign documents, provide cash to close, and ultimately transfer ownership to you. Three days prior to your closing your lender will provide the closing disclosure (CD) which breaks down the loan details and final costs. Review this document carefully and reach out to your lender for any clarification.  You will need to bring an ID along with a cashier's check or send a wire from your bank to the title company. Once everything is signed you will receive the keys and become a new homeowner!
When you apply these steps to homeownership you can expect a smooth real estate transaction. When you plan, educate yourself, and work with the right realtor & lender you will end up having a great home buying experience.