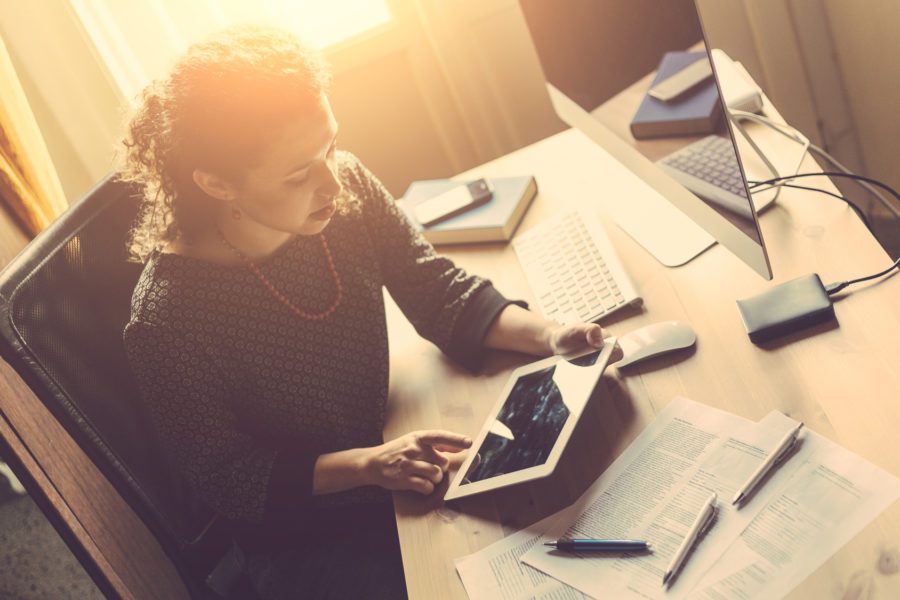 Help protect your home with these security devices.  
Thanks to technology, we no longer have to spend countless hours worrying about our home security. For many homeowners, their houses are their largest investment and only want the best coverage out there to safeguard it from thieves and vandals. Luckily, there is some top tech on the market today that allow us to keep our homes safe and secure.
Smart cameras and sensors
Cameras today are affordable, wireless, and capable of a whole new host of features. Many are combined with floodlights or doorbells and use motion activation, which ends up saving data and battery. Some cameras can send you a live feed straight to your smartphone when motion is detected, too. This allows you to see what's happening in and around your property even when you are not there yourself.
Keyless entry
Smart locks are a thing of the future. You may not think you would use a smart lock but you'd surprised how handy they can be. For example, you can remotely let your child in from school. You don't have to hide a key outside for the repairman, instead, you can remotely unlock and lock your door or provide a temporary code for the repairman to use.
Home automation
With home automation devices, you can switch lights on and off while you're at work, on the road or away on vacation. Leaving a light on while you're on vacation can deter burglars since they look for properties that look like they are vacant. Instead of leaving a light on 24/7 while you're away, you can install a home automation device that allows you to remotely turn lights on and off.
Of course, making sure you have the basic security defenses in place is critical. Using a secure lock, installing floodlights, and locking windows and doors is priceless. While you're reviewing your home security, take a moment to review your homeowners insurance policy. This coverage helps to safeguard your property when you need it the most. To safeguard your home and belongings, call the team of professionals at Unisource Insurance Associates.