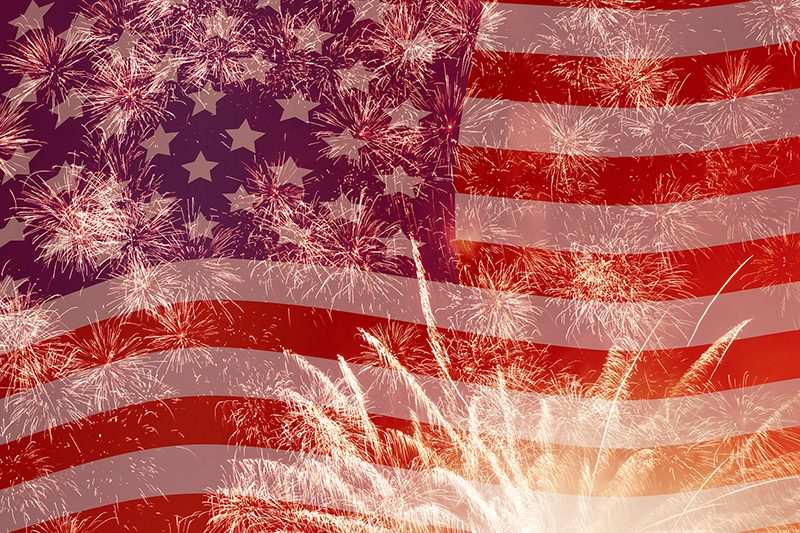 Here's what you didn't know about Independence Day.
The Fourth of July, also known as Independence Day, commemorates the adoption of the Declaration of Independent. Celebrations on this day often include parties, picnics, barbecues, and fireworks. Since this is such an honored day in our history, we thought we'd round up some of the lesser-known facts about the Fourth of July to wow your friends and family.
The Declaration of Independence was originally adopted on July 2nd 1776, but it was revised and the final version was made official two days later, on the 4th of July 1776.
The Liberty Bell is tapped 13 times on every July 4th. It cannot be rung for fear of cracking the historic bell. It has not been rung since 1846.
14 – The first Independence Day was celebrated by around 2.5 million people compared to more than 316 million people today.
Fireworks are a major part of the celebrations because the first Independence Day celebration on July 4, 1777, saw Americans gathering to watch as the sky illuminated to celebrate the new nation.
There are around 15,000 Independence Day firework celebrations every year.
Each year Americans light about 200 million pounds of fireworks! And most of them are imported from China – $247,100,000 worth.
Fourth of July beats any other holiday for grilling outdoors – more than Memorial Day, Labor Day, and Father's Day!
Around 87 percent of all American homes have an outdoor grill.
We hope you and your family have a safe and fun Fourth of July! For all of your personal and commercial insurance needs, contact the agents at Unisource Insurance Associates in Wisconsin.