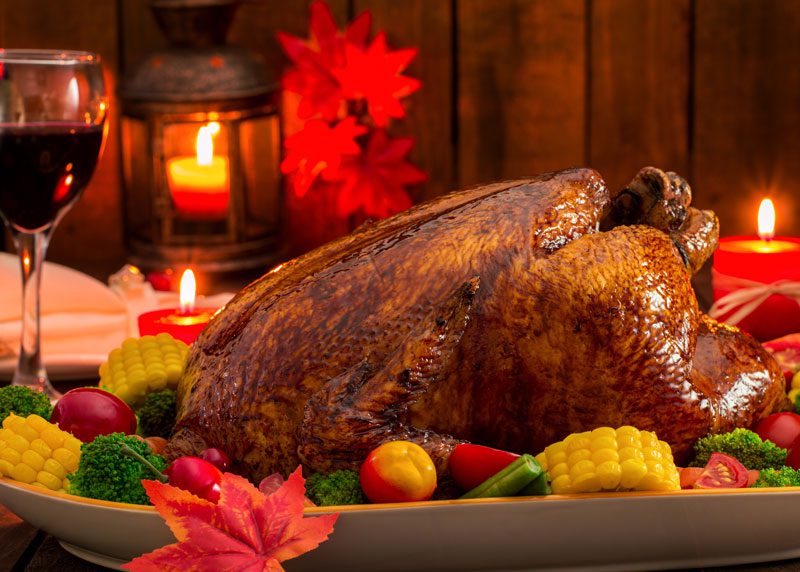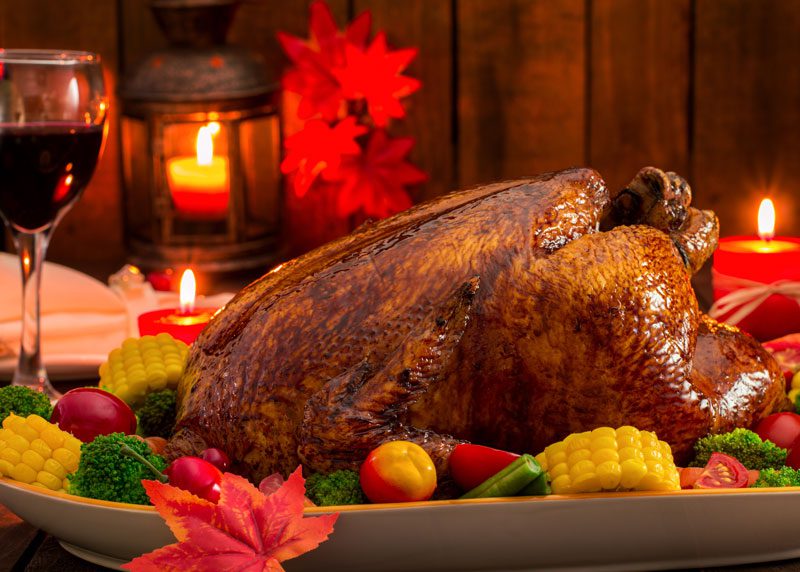 Make your Thanksgiving a good one with perfectly prepared food.
The season of friends, family, football, and feasts are upon us! Now is the time to gather round with your loved ones and enjoy a home cooked meal, good conversation, and (of course) the long weekend! While you're thinking about what you're grateful for this year, it's time to get started on your Thanksgiving meal prep!
To make the best Thanksgiving roast turkey this year, read on!
Ingredients
1/4 pound (1 stick) unsalted butter
1 lemon, zested and juiced
1 teaspoon chopped fresh thyme leaves
1 fresh turkey (10 to 12 pounds)
Kosher salt
Freshly ground black pepper
1 large bunch fresh thyme
1 whole lemon, halved
1 onion, quartered
1 head garlic, halved crosswise
Directions
Preheat the oven to 350 degrees F.
Melt the butter in a small saucepan. Add the zest and juice of the lemon and 1 teaspoon of thyme leaves to the butter mixture. Set aside.
Take the giblets out of the turkey and wash the turkey inside and out. Remove any excess fat and leftover pinfeathers and pat the outside dry. Place the turkey in a large roasting pan. Liberally salt and pepper the inside of the turkey cavity. Stuff the cavity with the bunch of thyme, halved lemon, quartered onion, and the garlic. Brush the outside of the turkey with the butter mixture and sprinkle with salt and pepper. Tie the legs together with string and tuck the wing tips under the body of the turkey.
Roast the turkey about 2 1/2 hours, or until the juices run clear when you cut between the leg and the thigh. Remove the turkey to a cutting board and cover with aluminum foil; let rest for 20 minutes.
Slice the turkey and serve.
If you're not comfortable in the kitchen, be sure to take this recipe step by step, otherwise, opt for a nut roast or a Tofurkey vegetarian alternative!
To secure your needed homeowners insurance contact the professionals at Unisource Insurance Associates, serving Milwaukee and neighboring cities of Wisconsin. We provide you with the optimal insurance coverage to see your home and belongings through the Thanksgiving holiday and beyond!