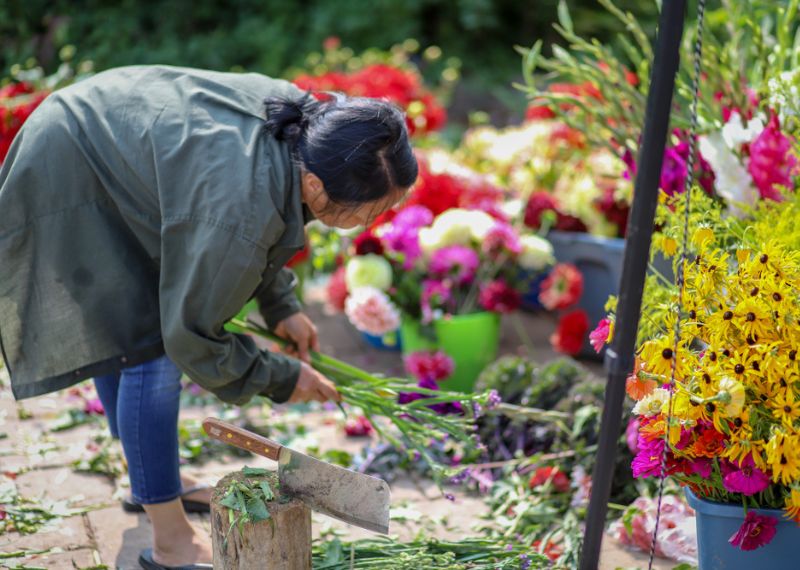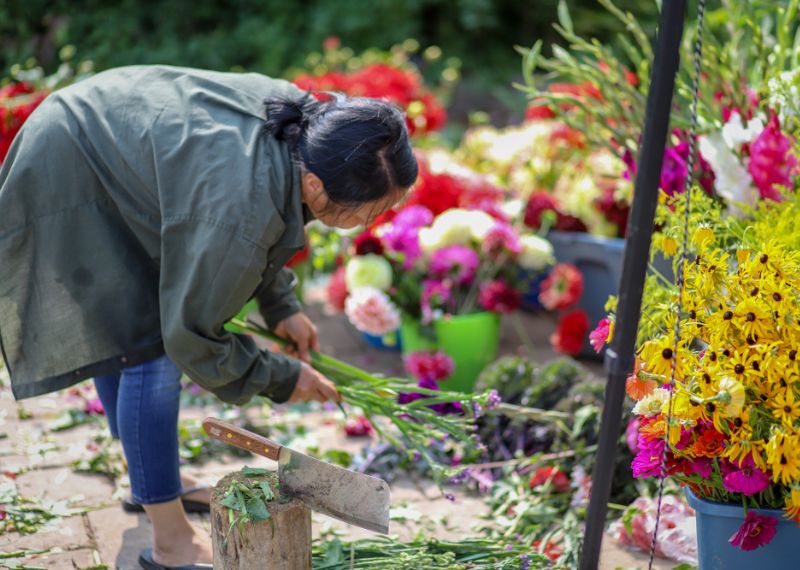 Farmer's markets are about so much more than just fresh products. They're about people who love food growers and eaters alike. It is where people can come together and connect over their shared passion for nutrient-rich food.
In the heart of Tosa, an open-air market is a perfect place to find fresh meats and other goods. If you want to do something different this Saturday, why not visit Tosa Makers Market and get lost in its magic! This market is a great way to support local businesses and get high-quality items at a fraction of the cost of going to a supermarket. You can find everything you need for a delicious meal and more!
What to Expect
The Tosa Farmers Market helps provide a marketplace for the growth and distribution of local foods for the Wauwatosa community. This sustainable community resource provides the public with direct access to fresh, locally grown products, farm-fresh eggs, honey, pastured meats, handcrafted soaps, and artisan items. Farmers, producers, and local food-based businesses are invited to sell their products at the Tosa Farmers Market. This community resource is meant to support and strengthen the local food economy. The Tosa Farmers Market is an experience, not just a place to buy food.
Take a few minutes to browse various vendors who have come to share their products with you. There is something for everyone, from the health-conscious to those who want to try something new! The Tosa Farmers Market also offers programs and events throughout the season. You'll find live music, outdoor yoga, kid's programs, cooking demonstrations, and more! The market is a great place to go and interact with the local community. Plus, their friendly vendors are always happy to answer any questions you may have about where the produce has come from and how they've been grown.
The market is home to a myriad of vendors. If you've ever been to the farmer's market, you're likely familiar with the array of products on offer. There's something for everyone at the Tosa Farmers Market with a wide variety of products, from leafy greens to root vegetables. You'll find various products like eggs, meat, dairy, other edibles, and artisan items. It's almost like walking through a mall except with all the fresh air!
FAQs: Everything You Need to Know About the Tosa Farmers Market!
What are the hours for the Tosa Farmers Market?
The Tosa Farmers Market is open this season from 8:00 am to 12:00 pm every Saturday until October 15.
Where is the Tosa Farmers Market?
The market is at 7720 Harwood Avenue in the Village of Wauwatosa. The market is on the Oak Leaf bike trail and accessible from downtown via State Street and everywhere else via I-94/I-45. The market blocks from MKE County Bus Routes 31 & 67.
Are dogs allowed at the market?
Dogs are not permitted at the market. However, service animals are always permitted and welcome, and they sell locally made dog treats.
Who runs the Tosa Farmers Market?
The Tosa Farmers Market is a local not-for-profit organization guided by a volunteer board of directors and a staff market manager. The team loves Wauwatosa and cares passionately about supporting local agriculture and business.
What can I expect at the Tosa Farmers Market?
The market is home to about 45 farmers and food producers every week, selling a first-class mix of products, plants, cut flowers, bread and baked goods, award-winning cheese, coffee, waffles, popsicles, fish, meat, and poultry, and prepared breakfast and dinner items. On the first Saturday of each month, a Makers Market is added, featuring a juried selection of local artisans selling handmade arts and crafts.
Whether you're a seasoned TFM veteran or this is your first visit to the market – we've got you covered with everything you need to know about this great community resource. Whether you want to start your day off or break up your weekend, the Tosa Farmers Market is a great place to explore, interact with the community, and get your hands on fresh, locally grown products.