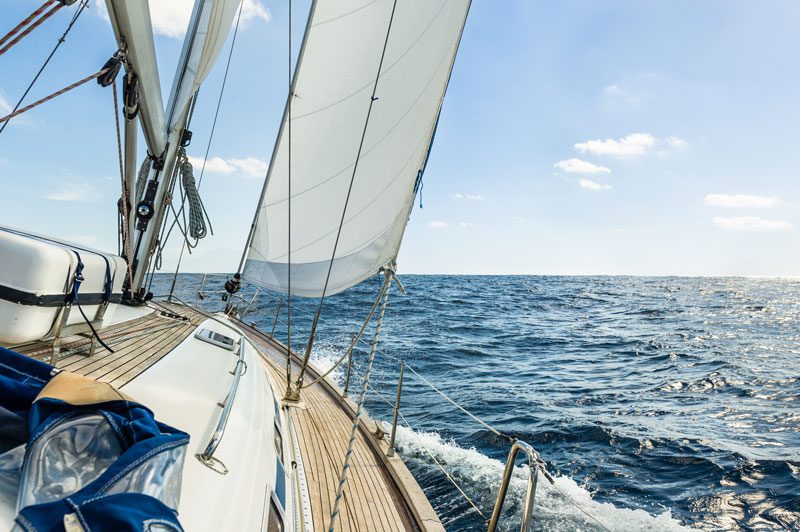 Boating safety tips for an enjoyable summer.
Summer is here, and many people are gearing up to hit the open waters for adventure. No matter what type of boater you are, from beginner to seasoned, it's important to keep safety in mind at all times. Nothing ruins a summer quicker than getting into a boating accident and having to deal with exhausting injuries, expensive repairs, and a potential lawsuit. Take a look at these tips that can help to reduce your risk of injury and getting into an accident.
Check the weather
Even if you've been waiting all week to go sailing, if there is bad weather forecast for the day, don't risk it. It can be dangerous to be out on any body of water during a storm or extremely windy conditions. Check your local weather before you head out and turn back if the weather starts to turn sour while you're out on the water.
Inspect the boat
Before boarding, be sure to check your boat's engine for any leaks or issues. Inspect all electrical conductors and features, ensure lights are functioning, and that wiring is not damaged.
Always provide life jackets
If you only have ten life jackets on board, do not go sailing with eleven people on board. You should always have enough life jackets for people on board, encouraging them to wear them at all times. Your boat should also have additional flotation devices in case of an emergency.
Take a boating course
Even if you are an avid boater, you can never be too prepared when disaster strikes. Everyone should familiarize themselves with all boating safety rules of operation. Look into taking a course to refresh your skills and learn new safety tricks.
Never drink and boat
We know it's all too tempting to crack open a beer while enjoying the sunshine on the water, but this can lead to a dangerous situation. It's illegal to operate a boat while under the influence of alcohol or drugs. To help avoid this, be sure to provide plenty of non-alcoholic refreshments to keep you satisfied.
Educate your passengers
Before passengers come aboard, inform them of essential safety practices and procedures. Everyone should know what to do in an emergency, how to use radio devices, and how to evacuate the boat.
Finally, make sure you have the right watercraft insurance before you leave the dock. This can help you if the worst should happen. To find the right policy, turn to the agents at Unisource Insurance Associates. Our dedicated team serves Milwaukee and the neighboring cities of Wisconsin. Contact us to get covered today.