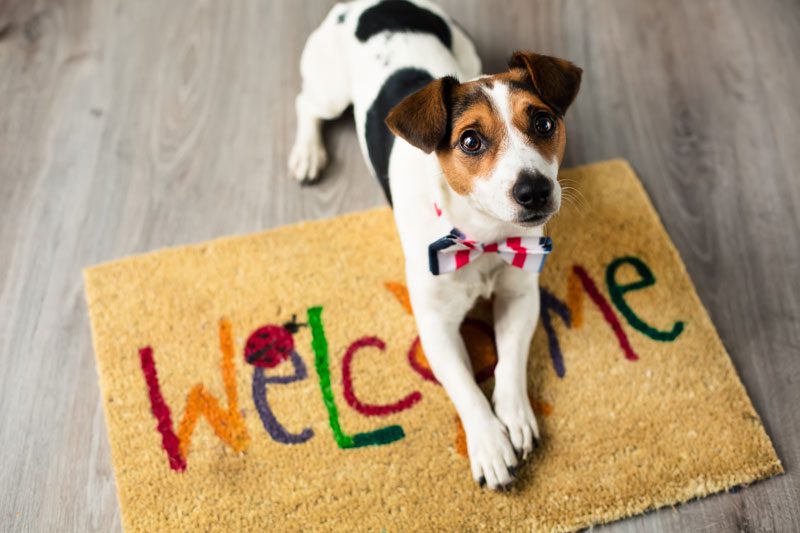 Looking to sell your property? Use these tips if you have pets. 
Selling a property can be difficult at the best of times, but if you have pets, it can often prove even more difficult. Not everyone loves cats and dogs as much as you. Although your pet is the tidiest and cleanest, some viewers won't want to view a property where a pet has previously lived. To help sell your home without Fido or Mr. Whiskers hindering the process, check out these tips.
It's hard to put your feelings to one side in a home sale, especially when you're attached to your beloved pet. Homebuyers don't want to be met at the door by excitable dogs or have to step over cat toys. If you can, keep your pet shut away in one room while guests view the house. Better yet, leave them with a family friend or neighbor while people are viewing the house. Remember that buyers are there to picture themselves in the property and any unwanted distractions could leave them feeling uninterested.
Never underestimate the power of cleaning. If you want to achieve the top price for your property, it will need to look and smell great. As someone with pets, it can be difficult to keep on top of smells, toys in the house, and more. Before each viewing, give the house a clean, vacuum any clumps of dog hair, and ensure litter boxes are emptied and cleaned.
As mentioned before, viewers are trying to picture themselves in your property, so that last thing they want to see is family pictures and pet portraits in each room. Try to neutralize the space so that the guest isn't put off with the number of personal belongings. If you don't have the space to tidy things away, consider investing in self-storage for the period your property is on the market.
Once you've sold your property and found your dream home, it's time to insure it! To safeguard your home and belongings, call the team of professionals at Unisource Insurance Associates for reliable homeowners insurance. We serve homeowners throughout Wisconsin including, Milwaukee, Waukesha County, Washington County, and Racine County.