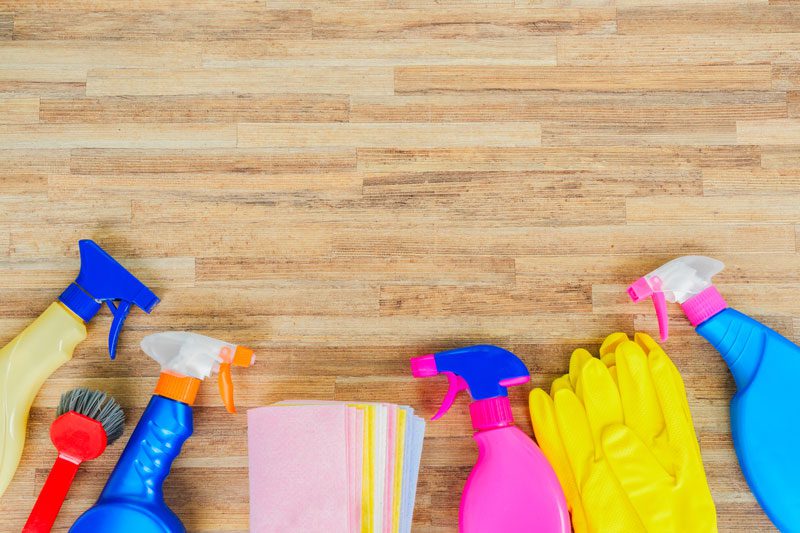 Prepare your home for the warmer weather and brighter days.
As the flowers begin to bloom and the temperature outside is getting warmer, do not let your house get the winter blues. Prepping your home for spring is something that many homeowners commonly overlook, but it provides valuable coverage for your property. Before the warmer months are in full bloom, take a look at these tips on how to get your home ready for spring.
Clean. This is the perfect time of year to give your home a deep clean. Whether you do it yourself or hire something, it is completely worth it. Remember to clean behind large appliances, declutter, wash the windows, scrub the baseboards, and wipe the winter cobwebs away. It may not always be fun, but cleaning means your home truly sparkles!
Replace damaged screens. Spring is the time when many insects hatch and emerge from their winter homes. Torn or damaged window screens will let those insects into your home as you air our your interior. If you can, replace damaged screens before the spring arrives.
Reseal window edges. The ice from winter causes window sealant to crack or break away entirely. Resealing the exterior of your windows with a high-quality polymer can ensure your home has the right coverage before the spring showers begin rolling in.
Check for exterior roof damage. Take a moment to look at your home's roof. If you notice any faulty shingles or other areas of concern, call out a professional. Any roof damage you have now can quickly develop into a huge problem during a large spring rainstorm.
Bring nature indoors. Spring is known for its beautiful flowers. Place a few real flowers in your home to bring the bright colors of nature indoors. These flowers are often cheap enough to place a few in your bathroom, family room, and bedroom.
While you're at it, take a moment to review your homeowners insurance policy. This coverage helps to safeguard your property when you need it the most. To safeguard your home and belongings throughout spring and beyond, call the team of professionals at Unisource Insurance Associates.