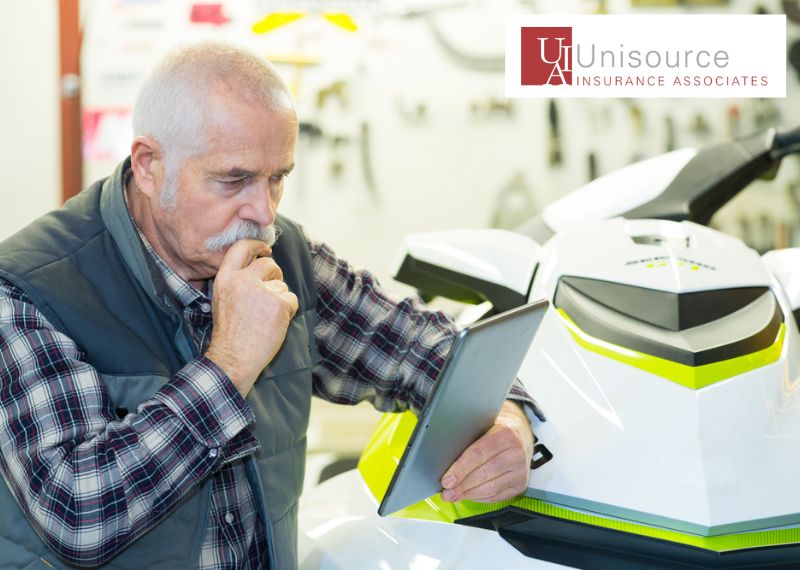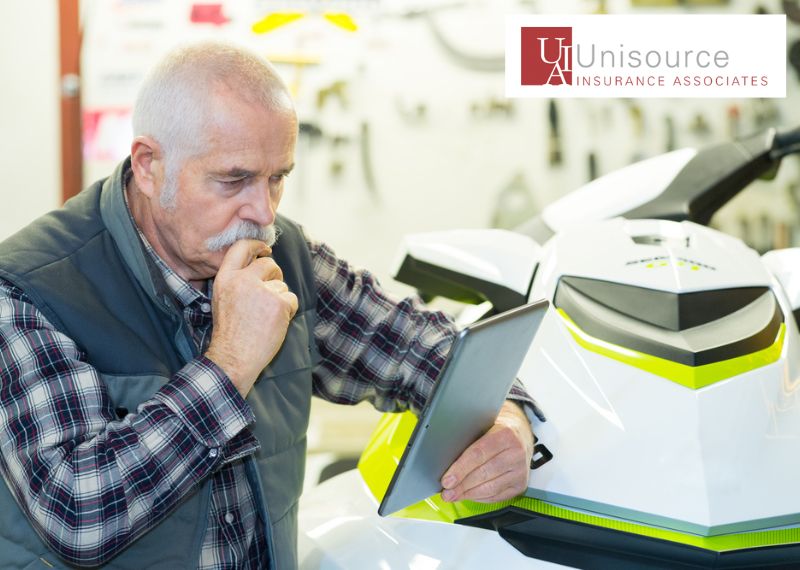 Winter is the time to properly store your boat or jet ski to maintain it in optimum condition while keeping it ready for the spring and summer. If you fail to winterize your watercraft, you may experience issues such as corrosion, lubrication dilution, and engine malfunction from snowfall. Therefore, winterize your watercraft to protect it during the off-season.
Tips to Winterize Your Boat
Inspect your boat and its engine before storing it. If any cracks in the hull are detected, ensure to fix them immediately.
After removing your boat from the water, drain it thoroughly, including its pipes, head, water tanks, bilge, and seacocks.
Thoroughly clean your boat, including its refrigerators, drawers, barnacles, freezers, and any plant life connected to the hull. Let it dry, and after that, wax and polish the hull and superstructure.
Clean the engine, including the coolant system, with water to remove salt, dirt, and corrosion. Then, add antifreeze to the coolant system, warm the
Remove the battery and clean and slightly grease its cable ends and terminals. Fully charge the battery and store it in a warm, dry place until you use your watercraft again.
Apply moisture-displacing lubricant on moving metal parts such as linkages, hinges, and latches.
Detach, inspect, and lubricate the propeller, then put it back again.
Seal your boat's exhaust ports with duct tape to prevent them from clogging.
Remove and store away items that are not part of the vessel, including flares, engine to loosen the impurities and replace the oil and filters.
Fill up the engine fully, add a stabilizer, and run the engine for 15 minutes to ensure additives reach fuel lines.
Use fogging oil into the carburettor and spark plug holes and remove and store drive belts to prevent them from snapping due to tension.
electronics, life jackets, fire extinguishers, and fabric and leather components.
Cover your boat (though it's stored under the roof) if you live in a harsh winter.
Tips to Winterize Your Jet Ski
Drain any water from the engine before storing it.
Fill the gas tank and add a fuel stabilizer to prevent the gas from exhausting.
Change the oil and filter. Lubricate steering equipment and brakes with a spray lubricant to prevent corrosion.
Remove the battery and place it on a mat/towel or keep it connected to an automatic battery charger.
Add anti-freeze to the exhaust system to prevent freezing.
Watercraft Insurance FAQs
Is Watercraft Insurance Required?
A watercraft insurance policy is not mandatory, but having it helps you stay covered when your boat:
Is damaged (reimbursing repair/replacement expenses)
Causes injury or damage to others (covering liability claims and lawsuits)
What Is Comprehensive vs. Limited (Named Perils) Watercraft Insurance?
While both policies offer liability coverage, comprehensive watercraft insurance covers your boat against damage caused by all perils, except a few, including intentional damage, inherent wear, and tear, damage caused by maintenance operations, etc.
Named-perils policy will only reimburse for damages caused by a few perils, including theft, vandalism, lightning, collision, windstorm, cyclone, and fire.
What Information Is Needed to Get a Watercraft Insurance Quote?
Hull number on the boat
Serial numbers for motor and boat trailer
Does My Home Insurance Cover My Boat?
Home insurance only covers boats with 75 or less horsepower. You will need separate boat insurance if you have a boat with horsepower beyond 75.
Cover Your Watercraft with Unisource Insurance
At Unisource Insurance Associates, we customize your boat insurance policy according to your unique needs and budget. Contact us today to learn more about our watercraft insurance.