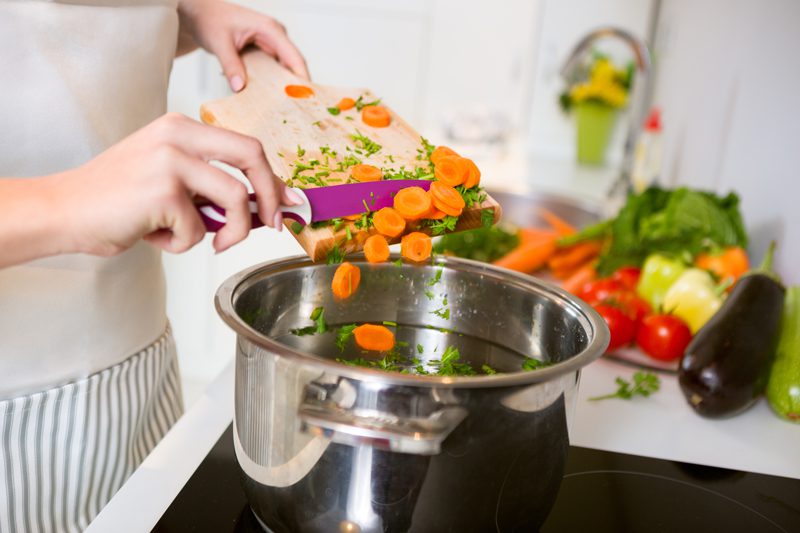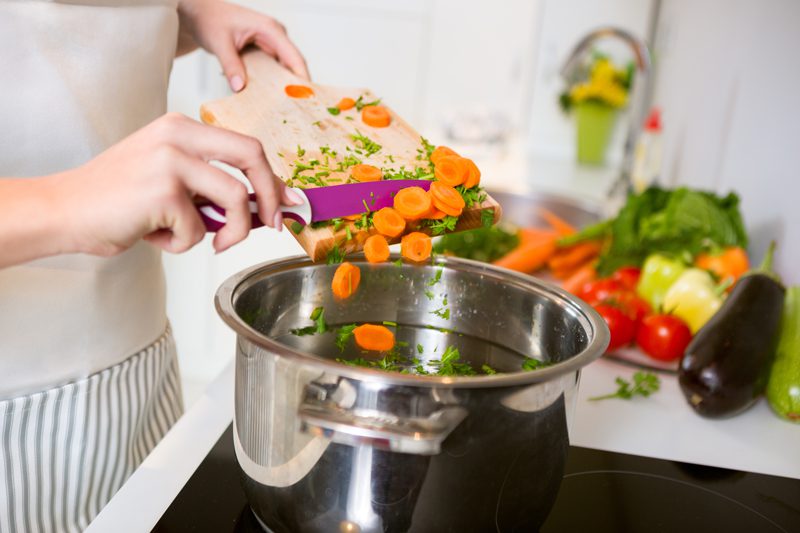 This warming soup recipe is ideal for those chilly fall days.
Fall brings us some fantastic seasonal vegetables that are hearty, warming, and satisfying. Not only are these vegetables colorful altogether, but they provide great health benefits. As the nights start to draw in and the temperatures cool off, now is the time to enjoy these vegetables in a warming, fall harvest soup. This dish is quick, easy to make, and can be enjoyed by the whole family.
Ingredients 
2 tablespoons of olive oil
3 medium carrots, chopped
1 medium yellow onion, chopped
4 cloves of garlic, minced
2 heaping cups of butternut squash, chopped
2 medium red potatoes, chopped
1 large zucchini, chopped
1 1/2 cups of cabbage, chopped
1 teaspoon of salt
1/2 teaspoon of ground sage
1/8 teaspoon of cayenne pepper
1/2 teaspoon of all-spice
1 quart + 2 cups of vegetable stock
6 springs of thyme
1 14.5 ounce can of diced tomatoes, juice included
2 cups of kale, chopped
Instructions
In a large pot over medium heat, heat the oil and then add in the onion and carrot. Sauté, stirring occasionally, for 5 minutes or until the veggies begin to soften.
Add in the garlic and saute for another couple of minutes.
Add in the butternut squash, potatoes, zucchini, and cabbage as well as the salt and spices. Stir to mix it all up.
Add in the broth, tomatoes (juices and all), and the thyme. Stir and bring to a boil. Reduce heat to medium and simmer for 10 minutes.
Add in the kale, stir, and simmer for an additional 10 minutes. Once the kale is fully wilted, the soup is ready.
Discard the thyme sprigs before serving and add in a bit more salt and pepper, if needed.
Let cool slightly and then enjoy!
From the team at Unisource Insurance Associates, we hope that you enjoy this warming fall soup. Be sure to visit us for all of your insurance needs in Wauwatosa, Wisconsin this season.